Our support available to help you 24 hours a day, seven days a week.
Building & Construction in Israel
Building & Construction houses in Israel is quite a complex and not an easy task. KUBE company solves all the tasks of preparing a construction site and building residential buildings in Israel.
Our main task is to ensure the continuous process of construction. We charter the equipment, organize the work schedule, check and agree on the project estimate.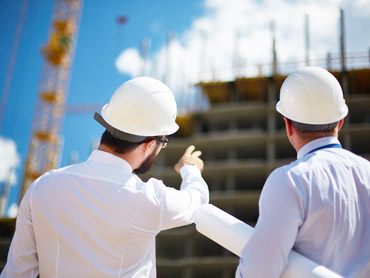 The experience of our foremen in the Building & Construction of residential buildings is estimated for decades.
We synchronize, organize and optimize the work of both heavy special equipment with a large number of highly specialized teams of construction workers.
Building & Construction Process
Yes it is possible. We can build a house to your existing building project. But in this case, our Architecture Design & Projection team will be forced to audit your existing project. This is done in order to minimize design errors, optimize and keep your building design estimate up to date.
Yes, we organize all work in such a way that you do not need to be distracted from your daily activities.
We provide a full range of services for your home development.